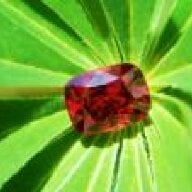 Joined

Mar 8, 2010
Messages

1,947
As some may recall, I've been working on a present for my Great Aunt. She's gone through some life changing (for the better) medical issues and has a completely new outlook on life. Her favorite gemstone is citrine. As a child she would have me go out to the garden and cut her daffodils. She had hundreds of them so I would gather as many would fit in the basket. Daffodils are also a spring flower, a time of renewal and starting over.
I started out with a few different ideas but ultimately chose this 1.79ct 7mm RB Citrine cut by Pete Brush of
http://www.westerngem.com/index.html
. It is stunning in person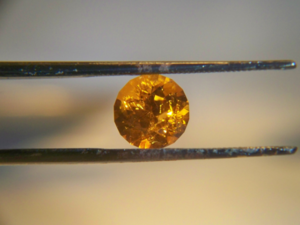 Then I decided to use a local artist, Nancy Karpel (
http://www.nancykarpeljewelry.com/
), to do the pendant. She works in silver and enamel. This piece was done in Fine Silver (.999) Precious Metal Clay.
She started with pictures of daffodils and worked out a sketch.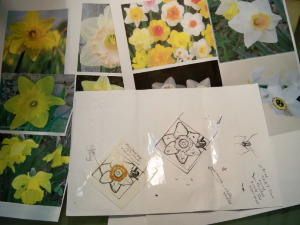 Then cut out pieces of paper of what the finished pieces would be and made wax molds for the PMC.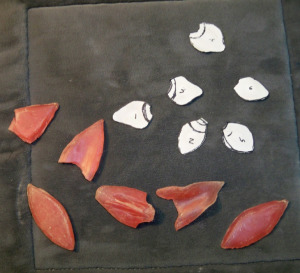 There's a few more process pictures she's going to forward me and I'll post those later.
Here is the finished piece. The cup of the flower holds the citrine. The prongs were made to look like the stamens and the cup is enameled in a few different layered colors (the whole cup is enameled inside and out).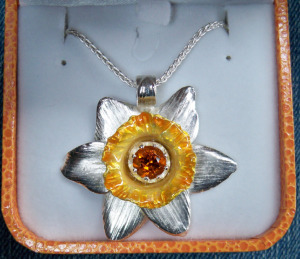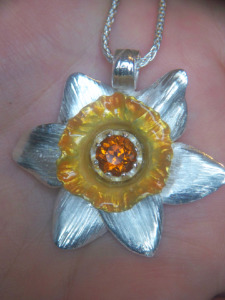 I don't think it could have come out any better than it did. Pete is a fantastic lapidary and a great guy. Nancy is so nice and her work is amazing. I think my Aunt is going to flip