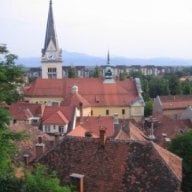 Joined

Oct 20, 2007
Messages

6,405
I found out a couple of weeks ago that my application for British citizenship was approved. The visa process has never been hard, but it''s been expensive and our lives have been dictated by it to a point. I''m thrilled to have this journey come to an end - but what on earth will I spend my money on in the future? Jewellery, of course! I have asked my DH for a piece of jewellery to celebrate this ocassion. He would like ideas, but all my ideas are terribly expensive.

I''m looking at spending $400 or less. The less, the better. The application and other expenses have cost us a ton. Of course, the citizenship ceremony is right between our anniversary and my birthday so I could try for a 3-in-1 deal, but that wouldn''t change the budget much, probably, up to $550, maybe. Any ideas?

I have and wear: a .50 carat engagement ring, a .33 carat OEC antique engagement ring, engraved white gold antique wedding band, titanium wedding band, antique filigree platinum wedding band, .66 carat OEC earrings, and several pairs of dangle semi-precious earrings from an etsy type seller. I wear earrings and at least one ring everyday. I don''t wear many bracelets, necklaces, or a watch at all.