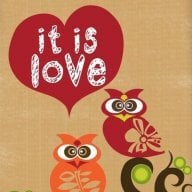 Joined

Sep 10, 2008
Messages

723
As many of you probably know I''m so far ahead with my planning that I could very well get married before I''m engaged

But I know that many of you LIW (and of course the brides that wander over here to the other side) will have plenty of suggestions for me on this so I''m asking...
ANYWAY
, hehe, I''ve been talking with the wedding coordinator at the venue about Cigar Bars. I told SO that he''d get a funny grooms cake and a cigar bar from me since I ended up putting a deposit down on my dress the beginning of this month and we hadnt exactly budgeted for that. The wedding coordinator suggested this -
"... As for the Cigar rolling station, we typically do that towards the end of
dinner. The guests, even the women, will enjoy watching them roll the
cigars and then those who wish can go into the garden to smoke. A good
portion may take the cigars home to enjoy later. We can set it up for
the cocktail hour and have a sign put out asking everyone to join the
bride and groom after dinner in the garden for a cigar and perhaps we
can add an international coffee station. What are your thoughts? "
I told her I was concerned with splitting the reception up after dinner (or, rather, after the cake cutting) between the garden and the reception. The reception hall is a floor above the garden/cocktail bar floor - if you can picture that. So guests wouldnt just be outside they''d be outside and downstairs. We''re doing the cakes, butler served pastries, and a classic milk and cookies dessert served in tall glasses with red striped straws and oversized cookies. If all thats going on upstairs how would you feel about having cigars and an international coffee/liqueur station downstairs? I dont think shes planning on reopening the cigar bar for after dinner as much as simply requesting the guests smoke in the garden after dinner as opposed to during cocktail hour when they can have a cigar rolled. The guest list is going to come in between 140 and 160. At past weddings I''ve attended I''ve enjoyed breaking away from the main hall with some close friends after the meal and dancing before/while the cake is being served - BUT those were larger weddings. Advice?!?!?