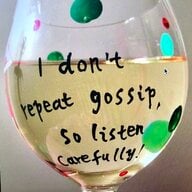 Joined

May 22, 2002
Messages

1,915
Hello,
I need to have my diamond insured & checked out the Chubb Canada site. Well, I called & left several messages on voice mail early last week & stated why I was contacting them, well, no one called me back.

So then I got a hold of a guy out in Guelph that was on the Chubb website. He point blank told me Chubb will not insure jewelery on its own but has to be included in the homeowners policy as a "jewelery floater" & even then its for homes starting at $450,000. I thought, he''s full of $hit. I then called the store where I got my ring & low & behold they had a name for me to call that dealt with Chubb. Long story short, the ring (alone) will be insured with Chubb. I dont have any questions with this post but just informing you of the hassles I''ve encountered to insure this ring. I feel like calling the guy in Guelph & telling him he''s full of $hit.
LOL LOL If you want to know the name of the guy in Guelph, I have that too. LOL
If any of you are in Toronto or surrounding area & need insurance on your ring, email me & I''ll give you the info you''ll need.
Judy
[email protected]