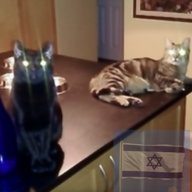 Joined

Jun 8, 2008
Messages

52,247
Would you allow/do you allow your children to play in contact sports?
Chronic traumatic encephalopathy (CTE)
https://en.wikipedia.org/wiki/Chronic_traumatic_encephalopathy
I have no doubt that trauma to a developing brain is very dangerous and given recent knowledge (I did not see the Concussion movie yet but have read the studies) do you/would you allow your children to play football and other contact sports? I don't have children but I honestly don't think I would allow my children to participate in these sports but am interested in hearing all opinions and the reasoning behind them.
http://nypost.com/2016/01/28/concussion-doc-with-bombshell-bet-oj-simpson-has-cte/
O.J. Simpson's best defense may be coming 22 years after the death of Nicole Brown Simpson.

The neuropathologist who discovered the brain disease that is rocking the NFL believes Simpson suffers from it.



Bennet Omalu, the forensic pathologist who first identified chronic traumatic encephalopathy (CTE), said he is beyond confident Simpson suffers from the disease that is caused by repeated brain trauma.

"I would bet my medical license that he has CTE," Omalu, who was played by Will Smith in "Concussion," told People magazine.

CTE has wide-ranging symptoms, including impaired judgment, aggression, depression and dementia. It has been diagnosed in nearly 100 former NFL players, many of whom displayed violent and unpredictable temperaments as the condition — which only can be diagnosed postmortem — worsened toward the end of their life. Ex-Bear Dave Duerson, who killed himself in 2011, had it; ex-Charger Junior Seau, who killed himself in 2012, had it; then-Chief Jovan Belcher, who killed himself and his girlfriend in 2012, had it.


"Given his profile," Omalu said about Simpson, "I think it's not an irresponsible conclusion to suspect he has CTE."

Simpson, a former running back great with the Bills and 49ers, was acquitted of all criminal charges of the 1994 murder of his ex-wife and Ronald Goldman, a waiter, in a case that is still heatedly debated today.

Since the trial, Simpson's life has been marked by legal and financial troubles, culminating in a 2007 armed robbery in Nevada, for which Simpson and a friend were found guilty for stealing sports memorabilia at gunpoint.

Simpson is currently serving a nine-to-33-year sentence in prison for the crime, for which he considered using a brain-disease defense.

In 2012 — two years after he was convicted — he and his lawyer had outlined an argument that the hits to the head that are so ingrained in football caused his actions.

"I was knocked out of games for such head blows repeatedly in the 1970s and other times I continued playing despite hard blows to my head during the football games," Simpson said, according to ESPN.

In the end, Simpson did not use that tack, instead arguing his lawyer had botched the case.