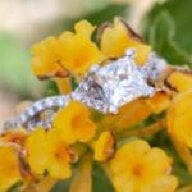 Joined

Mar 25, 2011
Messages

247
So here is my somewhat-of-a-dilemma. (warning! a little long
)
I've found that when you transition from high school to college to graduate school, you acquire new and different friends along the way, all who mean very much to different stages of your life.
My best friend from home, we'll call her D, and I were and are very close. We went to high school together and she lived with my family for several months while she had problems at home (and therefore my family is very close to her as well). After high school, we both went to schools in different states and become a little more distant, but she is truly the kind of friend that picks right back up with you without missing a beat. Even now when I return home to NY from graduate school in AZ, we meet up for coffee, go shopping or to the gym and hang out as if nothing ever changed. When we were in high school, we told each other that we'd probably be the other's maid of honor (we both had long term boyfriends at the time; I am actually still with mine, and she is with someone else now who I like very much), which makes me wonder what she's thinking now; D's wedding is going to be 3 months after mine (and I am the only one who knows; she actually isn't engaged yet, but they've picked a date and venue. Go figure!).
My best friend from undergrad, T, and I met freshman year of college because we lived in the same dorm and had a lot of the same friends. I never really got close to her until we pledged the same sorority sophomore year. From that point, we did everything together-- shared wardrobes, we were neighbors for junior and senior year in our sorority house, shared a lot of the same interests and were pretty much known as a pair whether we were going out to a bar or to the library. She is a truly self-sacrificing, give-it-all friend. She knows how my long-distance relationship affected me in college, she knows and understands me at my worst, and celebrates that FH and I have made it to where we are. T was very influential in my relationship with my FH during very difficult times. When T found out that I was engaged, she didn't hesitate to call and let me know that she would be at my wedding no matter what (even though she's in Colorado and in law school). She is planning to visit me in AZ to take me dress shopping (since I won't be able to shop with my Mom in NY for a while).
How do you reconcile two best friends from two different lives into a maid of honor? Has anyone else had to make a decision like this, or has anyone ever had two maids of honors? I'm really struggling with it. I will say that I feel as if D might be hurt if I don't choose her, whereas T would be totally unaffected and happy for me all the same.
Any advice is appreciated. I love my friends very much and they have all brought me to where I am today. I just don't know how to handle this situation!