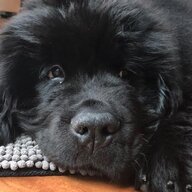 Joined

Jul 27, 2007
Messages

6,298
My oldest daughter (who will be 3 this winter) loves her crib, but quite frankly is just getting too big for it. We've been hyping up the "big girl bed" for a couple of months now and I actually think she's starting to warm up to the idea of vacating the crib.

Katie's room is pretty large, so we're opting for a full-size bed in hopes that she can keep the bed for 10+ years. DH and I chose a bed pretty quickly, but now I'm stumped when it comes to mattresses. After doing some research, it seems like a mattress on the firmer side is better, but there are still so many options: interlocking springs, individual springs, memory foam, spring/foam hybrids. I want to get a good-quality mattress that she can comfortably use for a decade, but I don't want to just assume that the most expensive mattress with the newest technology is best. Right now I'm leaning toward the Serta Good Sleeper mattress because it seems like a consistently-liked, good-quality mattress. But I'm not sure if there are some considerations I'm overlooking.

For those of you who've gone down this path, what did you end up choosing? And are you happy with the mattress? Anything you wish you'd considered that you didn't?

Also just curious how the bed transition went. I'm planning on setting up the new bed in K's room, then letting her choose which she wants to sleep on. I'm hoping her excitement for the new bed over-rules her love for her crib, but am afraid if I take apart the crib and replace it with the bed, she'll be sad. Not sure if I'm making it a bigger deal than it is.