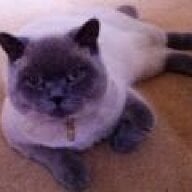 Joined

Jul 28, 2008
Messages

701
Hello folks,
N with be four in January and has been in a toddler size bed since she was two - it is extendable but its far too narrow so she needs a bigger bed. I want to get her this one -
http://www.aspace.co.uk/beds/single_beds/anastasia_bed-3180_antique_white.htm
My husband is concerned that when she gets to about six she will want a raised or cabin bed so that she can make a den/deskspace underneath. He thinks she will grow out of my choice too quickly and as we have a son its a bit too girly to pass down to him.
We could get a more unisex bed, there are plenty of white ones around, but I know that she will LOVE this bed and my non practical side (er, all of me then) thinks shes only going to be a little girl once so why not get her the fairytale bed.
What would you do? If anyone has slightly older children did they go into a cabin bed or just stay with a regular single bed?