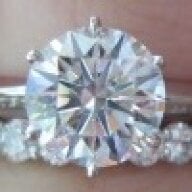 Joined

Jan 29, 2007
Messages

5,497
I just watched an absolutely heartbreaking clip on 20/20 on children being tortured at Small Smiles Dental Clinics. These clinics are geared towards children whose parents can''t afford regular dentists, and are mostly reimbursed through Medicaid. Because the dentists are paid extra for the more procedures they perform, they do many unnecessary and painful procedures while they retrain the children on boards fitted with straightjackets without adequate anaesthesia.
Parents are not allowed to accompany their children into the treatment areas, and aren''t consulted before work is done, since they are not paying for it. One small boy received 16 root canals in ONE SITTING - he had only 18 teeth at the time.
The clip shows 3 and 4 year olds being physically restrainted and screaming like they are being skinned alive while dentists ignore their pathetic cries and continue to drill. These poor kids were kicking and screaming for their lives, and their parents had no idea. I burst into tears as soon as I saw it - I honestly wish I never had to watch a child being tortured. I have a 2 year old son, and I still can''t imagine him ever having to experience that type of trauma and torture.
Apparantly, the owner of the clinics is being sued by parents and investigated by the federal govt. for Medicaid fraud. I hope he burns in hell, along with the "dentists" that work for him. Here''s a link if you''re interested, but watching those poor children suffer is so awful:
http://abcnews.go.com/Health/story?id=7016055&page=1