I'm mostly wearing dresses, because for me coordinating outfits takes too much time and energy in the morning.
If I wear a jean-top combo it's been exclusively skinny jeans with tunic style tops for the last, say 10-ish years.
I'm definitely not done with this style - it's so convenient here in winter because the skinny jeans go so well with my boots (might have a boots problem as well... But I digress)...
I stumbled upon a classic large & wide pair of trousers recently and I'm hooked.
Brought four pairs & a few matching tops. Those had to be shorter and a bit more boxy OR fitted than my usual go-tos.
What about you? I'm very much the "never change a winning system" kinda gal, but now I added a whole different look in a few days..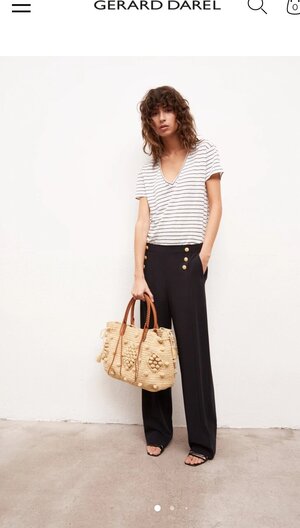 . Hope I won't regret it lol