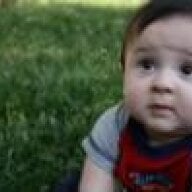 Joined

Mar 22, 2008
Messages

1,434
So after planning two completely different weddings, Our original idea--100 guests wedding at the local aquarium. And our second idea---Destination wedding for under 20 to Jamaica....it looks like I''ll have to plan a completely different type of wedding.

I found that I''m pregnant yesterday! Our expected due date is November 18th. Our wedding was supposed to be October 29th. Obviously there will be no flying off to Jamaica for me.

We want to get married before the baby. So it looks like I''ll be planning another wedding for about 2 months from now. Thankfully I have a ton of practice planning---so this one should be easy. Right ladies?