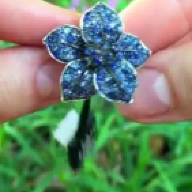 Joined

Nov 14, 2015
Messages

1,148
Hi guys!
So finally the day has arrived...my estimated delivery date!!! Woop!!!

I just hope it does arrive today, I'm sitting here in my pj's (with a tummy bug, promise I didn't take the day off work to receive my parcel) and I'm already going out of my mind with nerves and "hurry up and doorbell ring" feelings.
So...Please keep me company! And in the meantime to help time pass a little faster, why don't you post your big and outrageous (or elegant!) CS cocktail style rings.
I've done the mandatory search of past posts and probably seen every single thread and pic dedicated to this subject so here's me hoping there are some new ones out there.