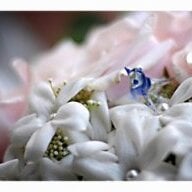 Joined

Oct 12, 2006
Messages

527
Hey Ladies...

Just a quick note to ask a question and enlist your help...

Fi and I are finally starting to work on the ceremony.. and we know a couple things we want.. but are having a general hard time with some other stuff:

1: We want to do the traditional vows..
2: We want to say something personal before we exchange vows.
3. We want one short reading (a Neruda poem)
4. We want a sand ceremony
5. No more than 15 min. (ok.. maybe 20 tops)

Other than that.. not really sure about the flow or order of things.. its just a concept I am having a hard time grasping.. any ideas would be extremely helpful and much appreciated.

Help!!! please!!!