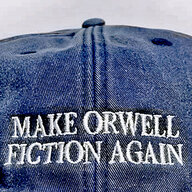 Joined

Apr 30, 2005
Messages

32,288
http://www.cnn.com/2011/HEALTH/05/31/who.cell.phones/index.html?hpt=hp_t1
Partial Snip:
(CNN) -- Radiation from cell phones can possibly cause cancer, according to the World Health Organization.
The agency now lists mobile phone use in the same "carcinogenic hazard" category as lead, engine exhaust and chloroform.
Before its announcement Tuesday, WHO had assured consumers that no adverse health effects had been established.
A team of 31 scientists from 14 countries, including the United States, made the decision after reviewing peer-reviewed studies on cell phone safety. The team found enough evidence to categorize personal exposure as "possibly carcinogenic to humans."
. . .
"Children's skulls and scalps are thinner.
So the radiation can penetrate deeper into the brain of children and young adults.
Their cells are at a dividing faster rate, so the impact of radiation can be much larger." said Black of Cedars-Sinai Medical Center.