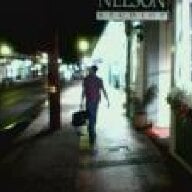 Joined

Dec 31, 2006
Messages

4,750
I went outside to throw out the garbage and a white/gray cat was outside my door...it looks clean/healthy...very friendly, let me pick it up...I am really, really concerned because I don't think it has any nails at all so I am so afraid to leave her outside.
I thought it may have been a neighbor's cat so I walked her over there but nobody was home...I did notice a plate of food and water outside their door - but I have no way of knowing if it's their cat...I tried calling them, too, the # I have for them is disconnected.
I was going to bring her into the house but I have a cat and I am afraid to do that. I was going to put her in the laundry room but I don't have an extra litter box or anything. I really don't know what to do...I will be so worried knowing she's out there...
What do you guys think I should do?
ETA: I do have an email address for these people...I'm thinking I should try that...to tell you the truth I think it's also a chance to bring to their attention the danger of this cat being outside with no nails to defend itself with...