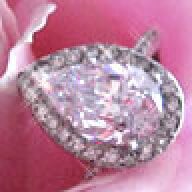 Joined

Jan 25, 2005
Messages

12,145
Anybody ever get their cat an allergy shot? I'm at somewhat of a loss and have an appt with the vet on Monday morning.

Chloe has allergies. She's been sneezing the last few months and one of her eyes is constantly running. She even plucked some fur out from the back of her neck and her front toes, which according to the vet is a typical canine response to allergies. Maybe she thinks she's a dog.

She definitely is not sick/does not have a cold.

Anyway, the vet recommended half a bendadryl pill twice a day. That ain't happening. I did it for a week and after the first day, the cat ran from me on sight. She hid under the bed all the time, wouldn't come out, and wouldn't come near me. Clearly the emotional trauma was worse than any physical benefit (which I never saw).

I tried crushing the benadryl in her food. She instantly went on a 2 day hunger strike (which was how long I could stand to see her eat nothing). She could smell it. Ugh. Wouldn't even taste the food, even though there were no alternate food sources! So I called the vet this morning and asked about allergy shots, hence our appt on Monday. Has anyone gone through this or gotten a shot for their kitty? Did it work? I don't know that her allergies are severe enough to warrant a shot...but otherwise, they'll end up being untreated. Advice?