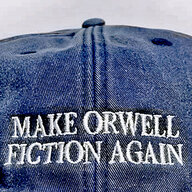 Joined

Apr 30, 2005
Messages

32,297
Will you watch it?
http://latimesblogs.latimes.com/lanow/2011/07/tv-producer-says-he-met-casey-anthony-in-palm-springs-hotel-arranged-1-million-interview.html
A television producer says he has scored the first television interview with Casey Anthony, a $1-million deal arranged when he met her in a Palm Springs hotel.
Al Taylor divulged few details about the alleged agreement, which he announced Wednesday by telephone on Dr. Drew Pinksy's HLN show.
"I got a call early Tuesday morning, from a representative that said if you want to meet with her, be in this certain area in 15 minutes," Taylor said on the show. "I was game. I showed up. I wasn't for sure if I was going to meet her, and sure enough, she was there."
Anthony, 25, was recently acquitted in the death of her 2-year-old daughter, Caylee, in an investigation and trial that garnered national attention.
Taylor refused to name the hotel where the meeting allegedly took place or say who had accompanied Anthony to the meeting. When pressed for photos or video proving the meeting happened, he said he wasn't allowed to bring a camera or cellphone and was searched before speaking with Anthony.
Taylor did say, however, that Anthony was concerned about two things: The $1 million he promised her in exchange for the interview, and whether or not she'd have to take a lie detector test.
"I want to hook her up to a lie detector after we do the interview, and she was unsure about that of course, and I said, 'Well, it helps you in the end,'" Taylor said, later adding, "I don't think it was a deal breaker, but she definitely wasn't that interested in doing a lie detector."
The meeting lasted only 15 minutes, Taylor said, and he didn't know where she went after it was over.
Taylor said he tried to explain to Anthony the financial benefits of doing the interview soon.
"The one thing I explained to her was, 'Remember, fame is fleeting, but infamy is even more fleeting,' and I said, 'Look, in six weeks you'll be worth $100,000, not a million dollars,'" he said. "I was trying to explain that we've got to do it now."
Taylor is not the only person to say he's arranging Anthony's first interview since her acquittal.
Ohio-based Schalmo Productions has offered Anthony $5 million for an interview, a spokesman told Orlando's FOX 35 on Thursday.
"I think it's going to take that much for her to talk," Jake Schalmo said.