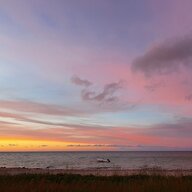 Joined

Oct 7, 2018
Messages

13
hi all,
i am in love with the Cartier Trinity Ring Small and all i have gathered so far is that is is approx 2.9mm/band. im thinking of asking my hubs for it either as a gift for xmas or our wedding anniversary (such a long wait!!!).
i intend to pair it with my 3 stone e-ring (band is 1.8mm wide, 1.3mm height). i'm afraid of it being too overpowering and while i can pop to a store to try, it is inconvenient as im working odd hours away from town.
if anyone has the Trinity in Small (which i'm sure most do! ), please post pics (with 3 stone ring preferred otherwise any eRing is fine) and share the specs (total width/height).
thanks lots!