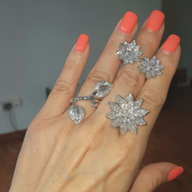 Joined

Oct 5, 2006
Messages

9,961
Following my last thread about my dad, I'd just like to ask you wonderful PS'ers how you care for your parents (particularly if they're elderly). Do you and your siblings all take turn? How do you make less caring members (if any) of the family step up to the plate and do their duty? Do you organise some kind of rota/ roster or schedule of tasks and timing and responsible persons? Do you call regular family meetings? And last but not least, what do you do if your parent(s) is facing some potential emergency or serious health issue?

I currently live away from my dad (he's in London, UK and I'm in Singapore). I try to go back and visit at least once a year. I talk to my dad at least once a week and talk to my siblings regularly (though some more than others). My dad doesn't tell me anything on the 'phone despite my asking him often (as I guess he "doesn't want to worry me" - his words); except when I get here, I find out that he's been having some potentially serious health issue(s). Noone seems to have helped him go to the hospital or helped in any other way. He's been having these symptoms (including pain) and has just been putting up with them in silence, or so it seems. I'm guessing that's partly because he doesn't tell them - he lives with one of my brothers, who seems rather clueless unfortunately. I'm concerned but aside from taking him to the hospital whilst I'm here (and when I fly back, which I plan to do more often), I'm not sure what I can say to or expect from other members of the family, particularly because I'm the youngest daughter (second youngest) child and our culture usually dictates that I don't tell my older brothers and sisters what to do. Nonetheless, this is not the "usual" course of events and I may very well have to speak up and take some real actions if I have to.

I'm also aware that since I live overseas, they might think that I'm not so entitled to tell them what to do.

Anyhow, any advice or input you can give me would be greatly appreciated - either relating to my situation or just general advice or ideas relating to your own family and what you do.