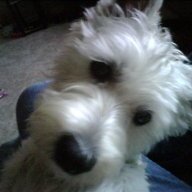 Joined

Jul 11, 2008
Messages

303
I''ve been going through a lot of self-discovery lately, and I concluded that I don''t want to be in my line of work the rest of my life.
Background: I graduated when I was 20 (turned 21 few months later) with a BA in Sociology. Two weeks later, I was working for a major brokerage firm as a manager. This was when times were good, so it was exciting and I was making way more than the average 21 yr old. Six months later, I started working on my MBA since they paid for it as long as I can get an A or B. Fast forward almost three years, I''m miserable and still working on my MBA.
I should''ve finished a year and a half ago, but then I realized that the reason why it''s taking me forever is because I hate finance and the whole business field in general. I'm not sure if it has to do with the current economic environment, or what, but I hate it either way!
So I''m turning 24 in June and I have no idea what on earth I''m going to do with my life and an MBA that I don''t particularly care much for.
My question to you is, how old were you when you decided what you wanted to do with your life? Career wise that is...
I''m all ears!!!...