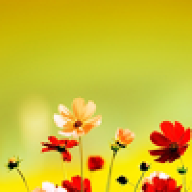 Joined

Apr 20, 2010
Messages

816
Hello, dear PS. I could really use some of your expert advice about now.

Some of you may remember my story. My DH accepted a position across the country, and I was lucky enough to find a job before we moved out here. It's been a whirlwind since then, with the move, starting new jobs, and getting married. We were just starting to into a routine when I was handed a shocker yesterday.

The executive director at my office pulled me aside to inform me that the parent company has decided to eliminate my boss's position. That means that she gets bumped back to my job, and I get bumped out. Yesterday was my last day. I actually thought he was about to cry, he was so upset about telling me. He said that he tried to fight corporate on this and he lost.

At first I was just shocked and numb. And then I was angry. If I had resigned, I would have given them minimum two weeks notice. This is particularly necessary in my field to terminate relationships with clients and transfer them. I didn't get to do any of that.

And now I think I've quickly reached despair. I was going to try to look at this as positively as possible: I could use a little time to myself. I was going to dive into various projects, such as job searching, deep cleaning our house, and changing my name. But now the new day is here, and I haven't been able to force myself out of bed yet. I've been awake for almost 6 hours now, and I've just been surfing the net, reading a book, and generally wallowing in self-pity.

I'm feeling very lost and could really use some advice. I know others of you are in similar situations, and it feels really hopeless.

Part of me is wondering if this is a sign. I'm one of those people who get antsy doing the same thing for too long. I just get overwhelmed with curiosity about what else I could learn how to do. If feasible, I'd probably keep getting degrees and "try on" a lot of different careers to learn as many things as possible. Is this my sign that I should pursue something else? I realize this isn't the best time to make life-altering decisions, but I'm just speculating for now. Honestly I'm feeling very disillusioned with the field I'm in currently. I didn't think this was going to happen, and it already has.

So advice, tips, dust, etc would be greatly appreciated right now. Should I get myself out of bed and dive into job applications? Should I give myself a couple of days to decompress? We're okay financially for now with DH's income, but without two incomes, it's hard to save much or to have any freedom with "fun" purchases. It's so frustrating because I thought we were past pinching every penny.

Anyway, thanks for listening. I needed to get that off my chest.