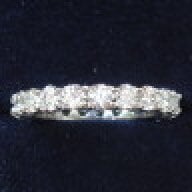 Joined

May 4, 2008
Messages

884
I can''t BELIEVE i am posting this. FI and I planned our honeymoon months ago
1 week is disney
2nd week in Cancun at The Royal
sooooooooooo excited.
BUT, they just found 4 more bedheaded americans in mexico and now everyone around me is warning FI and I to NOT go to cancun.
Im bummed, i LOVE it there but am wondering if maybe for now we should pick somewhere else for our 2nd week.
Our travel agent just sent us 3 other locations we could go for 2nd week.
Has anyone ever been to any of these 3 couples resorts? We want LUXURY.
Couples Negril
Couples Sans Souci
Couples Swept Away

Please let me know your thoughts.