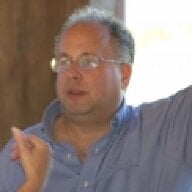 Joined

Jul 6, 2004
Messages

5,962
I moved across town recently, and found it an opportunity to look for a new dentist. This...coupled with a desire to find a dentist in-network on my work''s dental plan, and also, to find one who could identify that persistent pain that the old dentist could not.

We do have available through a couple of resources (Washingtonian, Washington Consumer Checkbook) ways to match dentists against community recommendations. But...this only provides so much level of detail. For example, I did select a close by, recommended, dentist, and he''s done an initial work up for me. But...

No rinse & spit. Freaked me out.

Without committing to the new guy, I''ve begun to check other options. Apparently, many more current practices do not offer a "cuspidor," what I understand this apparatus is called, as it has to do with the cleanliness of the set-up.

But...I like to be able to rinse & spit. And, not have to depend on the dentist''s suctioning within my mouth.

Is this too gross to talk about. In the day, and up to now, I''ve only visited dentists that offer this. Now, apparently, they''re hard to find. I did now find one I could go to. He''s apparently popular, too, and I could only get in via a cancellation. But...are these set-ups even not sanitary, and I should consider avoiding it? I simply, so far, found it awkward to depend on the dentist''s suction.

But, I''m repeating myself. Anybody else have a take on this?