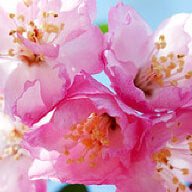 Joined

Nov 12, 2006
Messages

1,084
My sweetie and I really really wanted a pink/green wedding but since we are getting married in a very green park, we didn''t want green dresses for our BMs. And I was never a fan of pink dressses (I love pink as an accent but not as a main color). So, we chose victorian lilac for bm dress colors and it has proven to be a good choice thus far.

Do you fantastic PSers think we could have a lilac/green wedding and have the same sharp, happy effect that pink n green have? In my head it sounds like a fantastic compromise and FI loves green but, as always, I am creatively challenged (seriously!!) so I wondered if anyone else is doing this and has some inspiration pics to go with the thought?

I need pics for validation apparently lol.