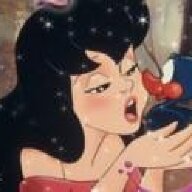 Joined

Jun 24, 2011
Messages

17
Hi!
I fell in love with 2 Richard Homer stones, and one is within our price range. (our price range is $1000, It's just under)
I just wanted every bodies opinions on it, Since i know next to nothing about gems. (It's my very first gem!)
If it helps, it's going to be set in an 18k White gold Cushion cut Halo, I haven't decided whether i'd like a Bezel setting or Prongs yet.
Inspiration Picture for the ring design: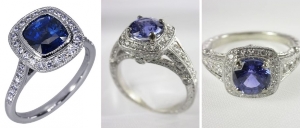 This is the wonderful Sapphire: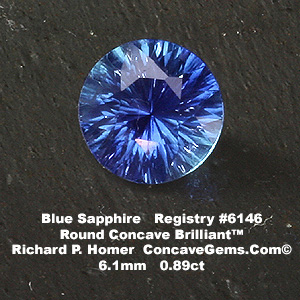 This is the details for it:
Registry Number: 6146
Variety: Sapphire
Species: Corundum
Weight: 0.89ct
Shape: Round
Cut: Concave Brilliant
Length: 6.1mm
Width: 6.1mm
Enhancement: H - Heating
Comments:
Big look for its weight! Good homogenous violetish Blue ; great diamond-like brilliance.
What does everyone think? Are his photos true to the color of the gems?
Thanks everyone ♥