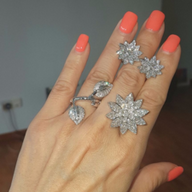 Joined

Oct 5, 2006
Messages

9,364
I'm looking for some banks that offer the best interest rates and that'd also allow non-UK residents to open the accounts.

I used to have a/cs with the Halifax, Abbey National and Nationwide, about 6-7 years ago. However, when I called them today, they kept directing me to their international operations, which do not seem to offer the same great rates as their UK counterparts. I used to be able to also claim interest gross (ie. without the deduction of basic rate tax). FYI, I've not been living in the UK since 1995.

Is this partly/ mainly to do with money-laundering regulations? And is it really true that as a non-resident, I won't be able to open accounts with UK banks? I thought that the Halifax's Stepped Income Reserve was fantastic!

Could anyone shed any light? Also, could you pls recommend some banks? Thanks.