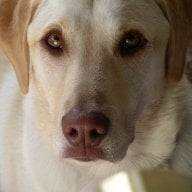 Joined

Mar 29, 2005
Messages

1,496
Tacori, I read your post in the recent divorce thread and didn't want to derail that thread so thought I'd post here.

I know you were trying to comfort the OP when you said divorce is like a death, but it really isn't. Unfortunately, I know that firsthand. The loss of a relationship is a terrible and difficult thing, but it is not like the death of a partner. It just isn't and when I hear people say that, I feel like they're diminishing what people go through when their spouse dies. And it's another example of people not understanding what that grief is like because if they did, they'd never say it. I've seen divorce close up with family members and friends so I know how hard it can be, but it isn't like being widowed, even for the worst divorces like my sister's.

I know you're a counselor or therapist so thought you might be interested in my perspective.