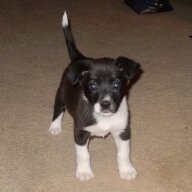 Joined

Apr 28, 2008
Messages

473
Yep, I'm still here, just lurking occasionally!

I am 28 weeks on Wednesday, woohoo, third trimester!

I have an ultrasound tomorrow as I am taking part in a study and will also have another at 36 weeks. Then on Wednesday I have the GTT test. They have gotten rid of the one hour test here now and just go straight to the three hour test. Its going to be so boring as I can't leave the clinic during those three hours.

Other than that, just trucking along. Pelvic pain had kicked in, and I am STILL struggling with insomnia and fatigue, but other than that it has been very uneventful.