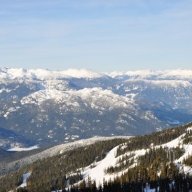 Joined

Jun 19, 2008
Messages

2,107
Holy moly this thread moves fast!!!
Buttons
, I think I do remember you! Congrats on the 40-week mark! It sounds like you have a great husband there to take care of you! And thanks for the peace of mind on the measuring ahead.
I was a big baby (9lb 6oz) and my brother was too (9lb 8 oz), so I'm slightly wary of when the midwife starts talking "large uterus", etc. haha!
Sunnyd
I think I remember your name too!
* * * * *
Question to continue on with the BH topic... how early did you guys have them? I'm only 19 weeks and have noticed 2-3 this week - I didn't think that's what it was until I looked it up, but it's the basic tightening/hardening of the belly, and it just goes away after a few minutes on its own. I think I read that it can happen this early, but just curious if anyone else experienced it.
I've been trying to take weekly pictures, which fall on Tuesdays, so I try get that done before I leave for work. I was processing some of them tonight and realized how much things have changed, so just thought I'd share. I wore a black shirt today which didn't show up well, so I'm using my 18 week photo from last week - shows the difference 7 weeks makes.
It's amazing to me to see the change - I was definitely not at my ideal fitness level when I got pregnant, but I feel so much more fit in that top picture, haha - even my posture has changed in the bottom one. Let's see if I attach it right...