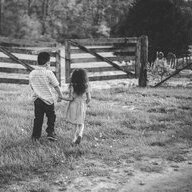 Joined

Sep 21, 2009
Messages

147
Missy
thanks for stopping by this thread. I know that I would have to get antibiotic through IV during delivery but it seems that taking antibiotic now doesn't make sense to me since they will give me antibiotic at delivery anyway. I'll probably call the doctor with my concern before taking antibiotic now though.
Hi
Buttons
! I'm hoping it will be smooth sailing from now on too. I imagine you will get to meet your little one pretty soon. Any sign of labor yet?
Haven
you look great and what a cute bump you have.
monkeyprincess
I remember it was really awkward when my co-worker had her work shower so I've told the girl I work with that I don't want a baby shower. I won't even have a baby registry. It would be nice to just go out to eat and it's up to them as far as gifts but i told them gifts were not necessary as well.
hello to everyone else I've missed

-------
Went to babierus on labor day to look at cribs and car seat but walked out with some clothes instead. I feel completely overwhelmed trying to choose those big items. I really need to do more research. What kind of cribs do you guys have? I was looking at the Da Vinci 4-1 convertible crib on babierus.com but they don't carry it in the store so I couldn't see it in real life. I'm a very petite gal and I need a crib that's not too high from the ground. Any recommendations?
I'm loosing track of how far along I am. Should be 22 weeks and some days today. I have an ultrasound coming up on the 17th and I really hope my thyroid level would go down then.