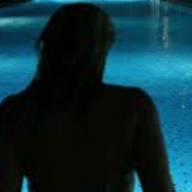 Joined

Mar 7, 2011
Messages

5,028
If by coming here, your intent was to demonstrate how reasonable you have been regarding this situation, then I'd say you've failed. In fact you've very clearly demonstrated momhappy's points. You're rude, demeaning, and unprofessional, and the necklace had obvious workmanships issues beyond simple polishing.
Claiming that she only paid $475 for the necklace therefore shouldn't have complained about the workmanship doesn't fly with me either. YOU set the price of the item not momhappy, and to my knowledge you didn't tell her that since the item was on sale that she was not entitled to the same level of quality, craftsmanship, or professionalism that came with paying full price.
I have no issue with you calling this a 'custom' piece if momhappy asked for the necklace length to be changed, however a certain level of quality should be expected. In this case the diamond wasn't even set straight and there were obvious bezel inconsistencies which put the diamond at risk of falling out completely. Momhappy had the right to expect a well executed design, she didn't get that. I would refer you to Gypsy's above post....'custom doesn't mean that you are stuck with whatever POS they decide to give you.' I'm happy that you remade the piece for momhappy and I'm happier that she seems satisfied. I don't think though, that you are doing yourself any favors by continuing to post here, you'd been better off leting sleeping dogs lie.