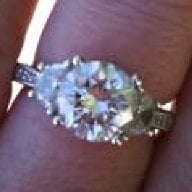 Joined

Jun 18, 2010
Messages

5,765
I've heard varying answers to these questions (from my friends who have had Cs). I'd love any input!

1) Were you on restriction from driving? If so, for how long? I've heard everything from no restrictions to two weeks.

2) How long until you could lift things? The baby? Other children?

3) How long until you could comfortably go up and down stairs?

4) Did any of you use a Belly Bandit? They make a bamboo one that is supposed to be really good for c-sections.

DH and I are trying to figure out how much time to have him take off work. B will still go to day care, but that requires both me driving and lifting a kid who will be over 35lbs by that point.

Thanks!