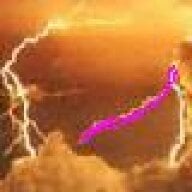 Joined

Nov 1, 2003
Messages

23,295
Date: 5/7/2009 7:52:46 AM
Author: Garry H (Cut Nut)
Storm the cost of design, printing and distribution for all the designers (remember we will have an alternate of an additional 100 at any one time) is going to fell a few forests.

And each retailer is going to have ever changine new stones and bombardment from 105 cut designs???


No baby, it will be all able to be encapsulated in the computer web connection.


It could be that you as a designer have a certain space to use with whatever txt or graphics you desire to lace in the search and display fields. o trees. Info on demand.


does that work for you?
Yes Garry something like that.
I was thinking the retailer would print it on demand and as needed.
Maybe a pdf file, their wouldn't be extra work for next diamond because the designer would do the work.
Add a field for the pdf name and have the page create it as a link, upload pdf file.
They print it and staple a business card to it and send it home with the consumer that wants some time to make up their mind or to show to their friends and family.
Cheap advertising for the program and the store and allows the designer who wants to add value to their designs do so.
But space for a few lines and a couple images is good to.