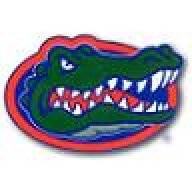 Joined

Jan 11, 2007
Messages

13
So I'm going to pay for
This
diamond either today or tomorrow, and I'm wondering two things.
First, what do you guys think? It's a little more than I wanted to spend, but it's a 1.27ct and our first date was on 1/27 (6 years ago) so I figure it's got to be a sign, right?
Second, what should I do about getting it shipped to me? Do you guys normally get it shipped to you and then take it to an appraiser to make sure that it matches, or do you not worry about it? How much would it cost to send it to an appraiser and have him do his thing, then ship it to me? I'm concerned becuase this diamond is out of my budget and additional costs just put it further out of my budget.
Thanks guys! I'm excited to finally get a diamond picked out.
Oh, I forgot to mention, I'm not buying it from
WF
, I just linked to their page because they've got the AGS cert for you to take a look at. I ended up getting a better price from US Certed Diamonds.