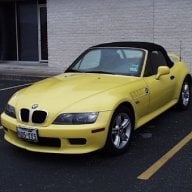 Joined

Dec 12, 2000
Messages

670
Hi All,

I here the sad words from people all the time: No thankyou, I have a friend in the business. I got my diamond/ring/whatever from my friend/relative who is in the business. We have a jeweler who has taken care of us for the last xx years and we are happy with them.

I congratulate anyone who has a connection in the business.

Anyone who blindly buys something as expensive as jewelry from someone, evan a friend, without putting in a little study time to understand what you are buying might very well be in for a bad fall later on.

Examples:
a - AmyLynn in another thread today is a very good example. Read what happened to her.
b - Another example happened while I was working in a jewelry store in Mobile as the appraiser. A couple walked in with some items that needed appraising. The newest item on the tray was a ruby ring they had paid a lot of money for. While I was setting the ring up in my microscope, I asked them where they got it. The answer...from their jeweler back in Sacramento who had taken care of them for the past 17 years. I focused in on a few inclusions and asked them to look at it. While they were looking I opened one of my inclusion books and put it on the table in front of them. They were looking at easy to see bubbles in synthetic ruby and the photograph was almost exactly like the real thing. They thought I was trying to pull a fast one and got angry. I never took the ring out of their sight and the bubbles could not have been anything else. They took their jewelry and left the store. A few days later they came back and were no longer angry at me but with their friend back in Sacramento.
c - At another store where I was doing the appraising, a few items of jewelry were part of a divorce. The man had purchased a 2.5 carat diamond from a friend to give to his wife. He even had an appraisal written by the man who sold it to him and the sales slip. He had way overpaid for any 2.5 carat diamond and the appraisal was double. I measured the diamond and came up with 2.3 carats about. They wanted me to remove it from the ring and do an actual weight, I did while they watched. The diamond weighed 2.27 carats, the color was two color grades below what the appraisal said and THE GIRDLE THICKNESS WAS 12%. The crown height was 5%.

My advice is before you put down your money, put in some study time. Find out what a nice or ideal cut diamond really is. Find out about prices and as much as possible.
Give yourself plenty of time to shop for the right diamond and don't let anyone pressure you. Your friend, may not be, and your uncle may not be your friend.