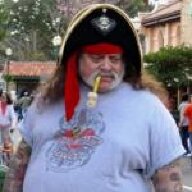 Joined

Apr 5, 2016
Messages

7
Hey everyone, I apologize in advance if this some how breaks some sort of forum rules, I'm not advertising. Now that I have that out of the way...

I love watches, I love collecting them and I want more! I recently proposed (she said yes). During my self education and diamond selection process I really started becoming interested in jewelry. I also realized how EXPENSIVE diamond rings are. Wait what? I have to buy a big diamond ring and THEN buy you a smaller diamond ring to go up next to it? This is some sort of scam going on here. I decided to start the research to find out how viable it is to buy and sell as mostly a hobby, any proceeds going to upgrading. I still have a lot of research to do.

Kind of things I had in mind were finding a good $2-3k diamond (whatever market demands), finding a decent setting and having a local jeweler set it. Then trying the Craigslist/Ebay thing and hope to make $500. Rinse and repeat until I lose my job and have to sell the diamond at a huge loss (humor).

Does anyone else do this as more of a hobby venture than a job? Any tips anyone might be able to give?