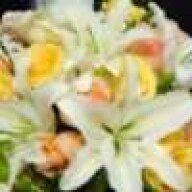 Joined

Feb 28, 2008
Messages

455
We actually just got a signed contract today on a houe. We both currently rent and the wedding is next month. We thankfully had enough saved up for 20% down, closing costs, attorney fees, insurance all that good stuff and we calculated it so we can live on one income if need be. I wouldn't have bought otherwise. For us, even if the economy does get worse before it gets better, now is the right time to buy. We got a great deal on the house and we plan on staying there for a good long time. We have room to grow and have a family without being cramped. I'm not sure I would have considered buying right now if it was only for 2-4 years. We're talking 10+ in this one.

But for everyone, their situations are different, the markets are different and the priorities are different. You really just have to weigh your personal situation and finances to see if you are financially and emotionally ready to buy.

Buying a house is pretty scary, but it's really exciting. I can't wait to make some memories!

ETA: we got preapproved for a loan amount and got a monthly payment estimate based on the highest price range we were looking at for a house - we refused to pay that amount for a house, but knew we could carry it if necessary on one income. I feel great that we were also able to come in under what we had thought about paying. Every little bit helps.