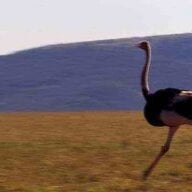 Joined

Nov 12, 2006
Messages

5,471
OK, so I know how Musey claims that she''d have been happy if her FI proposed with an onion ring, but ...
B/F and I have been looking at sapphires as a possibility for an e-ring, since he won''t have enough saved to nourish my diamond fetish. We were hangin'' out on the natural sapphire co. webpage and he got all excited about an admittedly interesting looking brown stone.
M: "Look! Look at that one sweetheart!"
Me: "Uh, honey, very nice. But do you really feel it reflects our love and commitment?"
M: "Yeah! It''s so pretty!"
Me: "It''s brown, honey."
M: "Yeah!"
Me: "So... to you, our love is...aptly symbolized by something...errr ''brown''?"
M: "Oh. Uh, I see your point."
And while we''re on the subject of M''s cute but slightly misguided ring exploring adventures: apparently, he also really likes the Tiffany ''etoile'' ring because it reminds him of a SPACESHIP!
. Boys. Don''t you just love ''em?