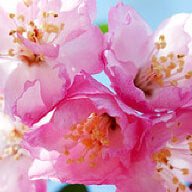 Joined

Nov 12, 2006
Messages

1,084
My bridesmaid "L" emailed me tonight and has very sweetly asked if she could wait a couple months on ordering her BM dress (the deadline is Feb 26 to order them but I need to know which styles they choose by Feb 15 in case I have have a few days to think and coordinate sashes, bows, piping etc that Alfred Angelo puts on some of his styles) so that she could order a lower size once she''s lost the weight. The thing is, I told all of my 5 BMs on November 26th which dresses I wanted them to pick from and when I''d like them all to be ordered by. I mentioned in that email that I gave a lot of notice because I wanted them to have all the time they need to find which of the styles looks best on them.

I know that it''s natural to leave this kind of thing until last minute but I feel like they had 3 months to worry about things like that (i.e. weight loss if needed etc...) so now, the other four are ready to pick thier styles and she wants a 2 month extension....I feel in a bind. I''m having them order thier dresses as suggested by The Knot...6 months before...is this too long? Do I in fact have wiggle room? If I do, I will give all of them this extra time as I''m sure that at least 2 others could use the extra time for financial reasons. I''m not sure if BM dresses take as long to come in as wedding gowns take but I wanted to be safe.

I feel for L and I want her to look as fantastic as she wants to. I understand why she is asking. But I feel like she should have been on the weight loss path for the past 3 months if that''s what she had wanted.....not so close to the deadline. So, first please let me know if I will be fine if we order by, say.......April 15th.....that''s 6 wks later and puts me at 4.5 months out and then maybe I can not only give L the time she needs, but the others as well (they have not asked for this extra time).

See, she had her FIRST appointment for trying on dresses YESTERDAY so now she wants to do this extension thing.....and THIS is why I kept emailing them asking them about dress progress etc. Guess that didn''t help. To be honest, I gave them so much time because I feel bad that I can''t pay for thier dresses myself, so I wanted them to go try on dresses right away in December so they''d have an idea how much they''d cost and could then prepare for it. I figure time is the one thing I could give them so I scrambled to decide on color and styles very quickly. They are alfred angleo gowns and I have found 20 dresses they can choose from that can be ordered at Houseofbrides.com for $100-$130.

Any advice? Or answers to my questions? Thank you!!!!