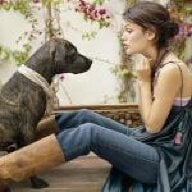 Joined

Jun 21, 2008
Messages

315
I watched a movie on Australian Tv lastnight which was really good. It was about a young couple that were getting married.
At first it all started off simple girl proposes to guy. Then the wedding planning starts and the girl seem to be turning into a bit of a bridezilla. She is making all sorts of outrageous demands because her boss at work was insisting that she use this venue, buy her dress from this designer ect because you couldn't POSSIBLY use anyone else and she could get her a "great discount". The movie is seem through the eyes of the stepfather and is quite funny.
As the movie progresses the brides demands get worse and the wedding guest list is ever increasing. The the whole weddings is going waay over budget and is causing increasing stress for everyone. For example the mother's marrige is on the rocks partly due to helping financing the wedding and the father of the groom putting in more than he can afford etc. In the end the wedding got to be such a huge drama for everyone, and the bride goes four times over budget.
As a result of all the drama, the groom calls off the wedding.
Like any good movie the bride and groom reunite at her grandmother's funeral and he ends up discussing his concerns that he had not had any say in the wedding, and that he wanted something much much simpler and to include some of his scottist traditions. Eventually get married but have a beautiful but somewhat simplier wedding. Oh and the boss that was insisting that everything be done the certain way didn't even bother showing up to the wedding.
There is really not a set point to this post but the movie just made me think about wedding planing and incuding your husband to be in the process (not that i'm not)

I guess the take home message is that you can have this incredibly lavish wedding but if you don't have the solid foundations in your relationship and remember to communicate, then the fanciest wedding won't fix your problems.
Anyway I just really enjoyed the message and think it would have been a great movie for all biw to see!