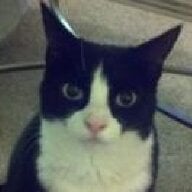 Joined

Aug 8, 2005
Messages

40,225
In a fit of insomnia last night I was struck by how many useless bits of bridal information are floating around in my brain… never to be used again. LOL.
SO I thought we'd play a game. What useless bits do you have floating about.
RULES:
Each person answers the question in the post directly above them.
The person answering the question then posts another question for the next poster.
If a poster answers incorrectly, then someone corrects them.
Here's mine:
When addressing felicitations to a recently engaged couple to whom do you say "best wishes", and to whom do you say "congratulations." And why is there a difference?