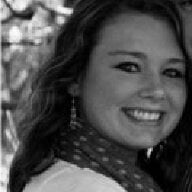 Joined

May 24, 2010
Messages

458
Ahhh! Ok.. so four months to go.. I know I have a lot done so far, but I still have a 2 page list of things I need to get done in the next couple months. I feel like my head is going to explode. I recently just accepted another teaching position at a college in harrisburg to teach sociology this summer. So on top of teaching anatomy at a local college, I will be driving to Harrisburg(hour and a half away) to teach sociology as well. In addition, I have taken on ANOTHER anatomy class at the local college in the fall, and a week before the wedding I will be teaching 3 courses at the college in Harrisburg. I currently am a TSS worker with autistic and behavioral children, but my last day is a week before the wedding..
I think because I am teaching all day the day of rehearsal, there is so much to get done, and if im not in control, I freak out. I have to leave a list of to-dos for the fiance that day because I will not be home until 4pm, rehearsal is at 6pm, etc etc etc.. I think this just has to deal with my lack of control over the day before the wedding.. Got to keep reminding myself to breathe, breathe, breathe and get as much done as I possibly can the week before the wedding..
I also just looked at my proofs for the invites.. there was 3 things wrong, and I am totally hoping she did not start mass producing all of my invites..
Sorry for venting, my head is running in circles.. I shouldn't be this stressed out right now. Good thing is, I dont take it out on anyone, it just plays over and over and over and over in my head.. Someone grab me and shake me and tell me to calm down!! lol