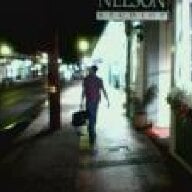 Joined

Dec 31, 2006
Messages

4,750
DH wants to go to Brazil for the World Cup.
I'm not too crazy about going - for various reasons - starting with going to see soccer games not being my idea of a vacation. And the fact that there will be people he knows from work going too and I'm not crazy about the idea of having to deal with other people while we're out there. But I realize it's not like we'll be at the games all day...and that we won't have to see whoever goes every day.
Anyway - he seems pretty set on going and I'm starting to feel like I don't have much of a choice.
At the same time, maybe I'm resisting the idea but haven't given it enough of a chance and can warm up to it.
So, anybody been to Brazil? I'm hoping I'll hear some good reasons for going and maybe even pictures, if you've traveled there
(ETA: I edited the title)