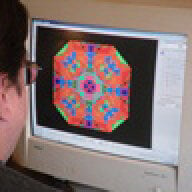 Joined

Aug 4, 2008
Messages

9,121
Also, I think it makes a diff when you are considering insurance replacement.
Like kind for a random ags0 is another ags0.
It can become a paperwork fight which is why you need to save anything that sets your diamond apart from any other and have the policy bound with that information this includes brand.
For example for my wifey4vr's diamond I have a 6 page document that details everything about the diamond, ASET,IS,Arrow,Heart images and the grading report that GOG provided. I added photos of the ring itself to the packet. That allows me to bury them in paperwork.
Like kind for a branded cut is easier, its another of the same brand so there is an insurance consideration.(still keep the other info in case the brand does not exist at the time of the claim)
The number one rule of insurance claims is have detailed paperwork and images.