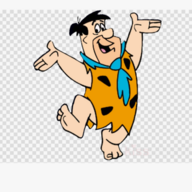 Joined

Jul 18, 2020
Messages

341
I don't see how OP's situation would be different if this vendor was selling on FB. Aside from not being liked and lauded by you.

Sorry for the detail

@Mintaka
I must answer this, as it was added in. Sorry.
This is not true; Instagram is a selling tool that should be utilized.
No problem there. I just like the options that Facebook gives the seller over Instagram. I just like the options it gives the buyer for protection in sales group administered by responsible people, but nothing is foolproof.
It is here on this forum where I read that some members here do not trust Instagram, even on this thread. But at the same time, they probably feel the same way about Facebook, all things being equal.
And yes, the situation would be the same. That is something that cannot be helped no matter the sales platform in cyberspace.
Good luck to the OP.
I'm 10/7.