Joined

May 24, 2023
Messages

10
Hi all!
I am excited as I have just bought a 2.18ct natural emerald cut engagement ring (USD $26,500 all in) for my girlfriend. I did a ton of searching online and saw a few stones (loose) in person, but this stone won out. I would appreciate your thoughts and help with the below questions!
1) Can I set this stone in a prong setting only with no horizontal basket. I really want tiny prongs (either button style or baby claws), that are somewhat thin and want to be able to see as much of the stone as possible. Sort of like the ones in these links, but I think they look a bit too thick!
-
https://www.jamesallen.com/engageme...olitaire-engagement-ring-flush-fit-item-63932
-
https://www.jamesallen.com/engageme...mfort-fit-solitaire-engagement-ring-item-8994
-
https://www.jamesallen.com/engageme...white-gold-contour-engagement-ring-item-58993
2) Is platinum going to contrast with the colour of the stone (H) too much? I want to ask the jeweler to take the stone out and then compare what it looks like when i switch between platinum and yellow gold.
3) Is 18k or 14k gold a nicer colour? I understand 14k is more durable, but 18k is more pure...
4) Did I get a decent deal here? They have included any changes I make to the ring with the cost before I pick it up.
Some additional context:
- My girlfriend is a size 4-4.25 ring finger (baby hands...)
- She has a bronze skin tone
- It's supposed to be a surprise so I haven't asked her for many comments other than her ring size.
- She sent me this picture of this stone and ring that she saw on Instagram a year or two ago that she liked which is here: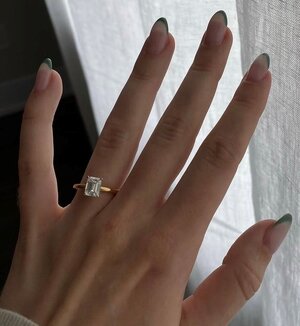 This is the stone and ring I bought: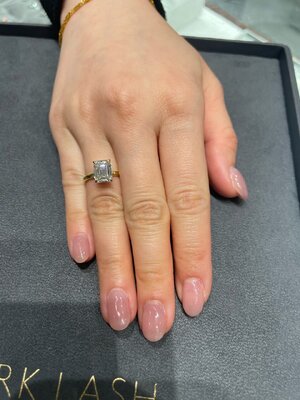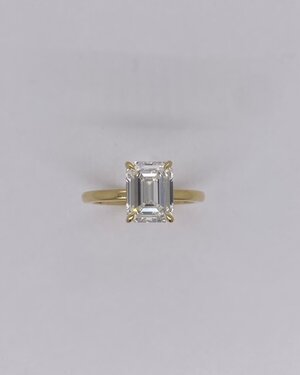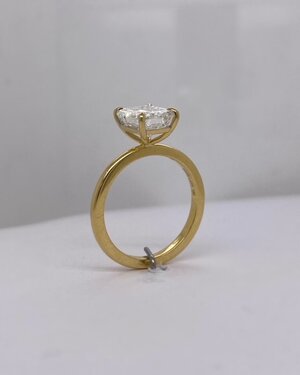 GIA report for the stone I bought: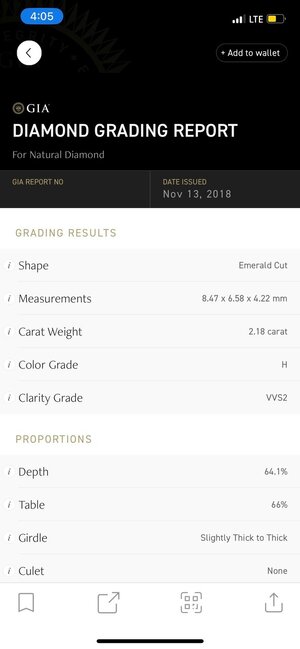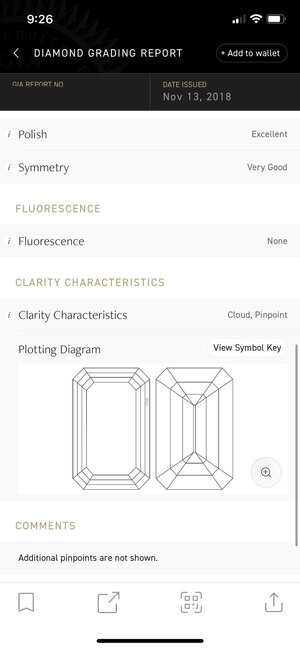 Here are some prong and bands that I like and that my girlfriend would like: