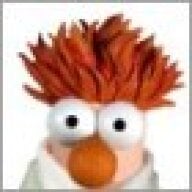 Joined

Oct 15, 2011
Messages

355
Has anyone tried this to treat their migraines?
Mine can't be controlled by Zomig or Maxalt anymore. Acupuncture and trigger point injections don't provide relief for more than 2 weeks anymore either. The trigger point injections are really painful, not as costly, but only gave me 2 days' relief this time
Have had a migraine for 6 days of the last 2 weeks and I'm getting pretty desperate for relief. I'm considering Botox because it sounds promising but the side effects sound scary (loss of neck/muscle strength, droopy eyes, triggering or exacerbating migraines) and it's expensive at around $1000 - $3000 per session depending on how many units are required. Seems to last 3-6 months...
I'd love to hear from other people who've tried Botox for their migraines or other remedies that might work. I'm open to anything at this point!