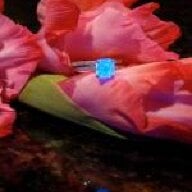 Joined

May 11, 2009
Messages

723
I'll be at Massachusetts General tomorrow for not-so-fun appointments. First a morning MRI. Then an afternoon Dr. visit RE: the MRI…. It's embarrassing to have so many medical issues after a point.

Due to Covid and MANY conflicting bits of info from the two teams, I have no idea if my husband can even come in the 'building' - it's really a huge complex of many buildings- with me and I'm on crutches, so I'll need transportation inside. Anyway - it's adding stress to an already stressful situation.

We want to make the best of it. So, if we must manage the visit in two chunks - and both with me alone - we've decided we may go shopping in between. Any favorite jewelry places you'd recommend? We both lived there for many years, but we aren't sure what has changed since COVID. We have a car since we no longer live there and are driving in for the visits.