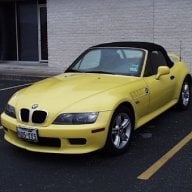 Joined

Dec 12, 2000
Messages

670
Bob's Flashes – Total Depth for Ideal Cut Diamonds

When you read the depth measurement on a GIA-GTL Diamond Grading Report, it is a single number, like 60.7%. That is a good number until you realize that it needs to be broken down into three numbers before it really tells you anything.

The Total Depth measurement is broken down into three parts:
Crown Height
Girdle Thickness
Pavilion Depth
Each one is important and has much to do with the beauty of the diamond.

I am going to combine the Ideal standards of the American Gem Society (AGS) and the Accredited Gem Appraisers (AGA). The reason there is not a set number for the pavilion or crown is because there is not a set pavilion or crown angle. There is also the 53-57.5% table size to consider.
Crown Height is approximately - 15%
Girdle Thickness is approximately - 2%
Pavilion Depth is approximately - 43%
If you have these numbers or within less than 1% on either side, you probably have an ideal depth only.

When you are dealing with a vendor with a GIA "certificate" on his diamond and you want more information on measurements than is on the certificate, ask him to get you a Sarin report. If the depth percentage is like 56% or 65%, don't bother.