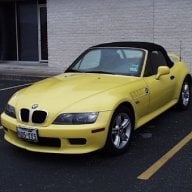 Joined

Dec 12, 2000
Messages

670
Bob's Flashes – Diamond Buying Guides

There are several ways for the consumer to find out the information they need to know before buying a diamond. One way is to hang out here on Pricescope reading all they can about the subject and asking occasional questions. Another way is to visit a few of the internet company websites. Most have very good information that, I would say, is 98% accurate. Another way is to read one of a couple of Diamond Buying Guide books that can be easily found at your bookstore.

One of the books that has been mentioned here on Pricescope several times is full of misinformation and strange words like "warped". It does not deserve any more mention.

The one I strongly recommend is a book that I had heard about but never seen until this weekend when I was in a Barnes & Noble bookstore. I purchased the book for the express purpose of giving it a book report here on Pricescope. I have now finished reading Diamonds – The Antoinette Matlins Buying Guide and find the book interesting, very informative, accurate and easy to read. It has color as well as black and white pictures, charts and line drawings to help the reader to understand what the author is saying. The 184 page soft-cover book is well laid out. It covers almost anything a consumer might want to know before purchasing a diamond and includes information you need to know after you have your diamond; like appraisals, insurance, cleaning, storage and traveling.

While Ms. Matlins does not go into great detail about the super ideal cut diamond in her book, an extensive amount of information is written about these diamonds here on Pricescope. The combination of studying Diamonds – The Antoinette Matlins Buying Guide and reviewing the information on the Pricescope forum should give the novice diamond buying customer enough information to make an informed decision.